Get Featured in WQ Magazine
Promote and Build Your Brand
We are always looking for AMAZING stories to share of women making a difference in business and in life from all around the world. If you would like to be featured or know of a woman whose story needs to be told, please introduce her to WQ Magazine. Tell us what type of feature from one of the descriptions below that your suggestion best represents.
We have several ways for you to GET FEATURED. Our outlets for our features include our website, magazine, social media, podcast and YouTube channel. Lastly, our editors will choose our WQ's WOMAN OF THE HOUR from our collection of features. The phenomenal woman that we choose will be given a special feature spread in our magazine.
---
Here are the various feature types available:
GET YOUR BOOK FEATURED
Send your book for review or submit your poetry. Submissions are not considered a guarantee and depend on request backlog, availability, space in our magazine and whether or not the book is appropriate for our target audience. We do not write reviews, only make recommendations. Send publications for review to :
ICE MEDIA ENTERTAINMENT
2920 WEST BROAD STREET #F8
RICHMOND, VA 23230
---
PROFILE OF THE MONTH
We love our readers! We want to celebrate and showcase our readers for supporting us. Profiles are featured in the order that they are received. Go to our Facebook page and make a post using "Are you IN?" #IMINWITHWQ and answer in a brief paragraph… Tell us how you have been empowered through insight, inspiration or innovation.
Gain INsight.  +  Be INspired.  +  Get INnovation = EMPOWERMENT
Are you IN? #ImInWithWQ
---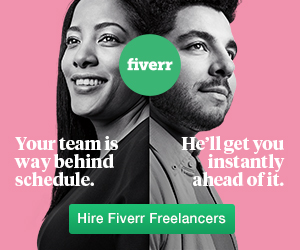 ---
Build Your Brand
Promotion Packages and Sponsored Partnerships are available to help build your brand and increase your visibility. Available services include: magazine articles, podcast interviews, video promotion, social media and online sponsorship. Please review the various features below, then submit your request to: media@icemediaent.com.
WARRIOR WOMEN
Features women who have survived a personal struggle, overcome an illness or faced challenges and found the inner strength and/or reliance on their faith to pull through.
S.U.I.T.S
These are all around women who are all about their business in their life and in their career. They have also taken their success to set themselves up to be a resource, mentor or "Big Sister" for other women.
Sophisticated * Unique * Innovative * Talented * Sisterhood
ON THE BILLBOARD
Showcases artists, musicians, entertainers, writers, performers on the rise.
GIRL POWER
Professional Athletes, Coaches and more in the field of sports.
WOMEN ON THE MOVE
Features women in their early 20's or early 30's, (women under 35), on the move in business or already making a name for themselves.
WOMEN WITH A MISSION
Women who mostly get involved in charity work and do a lot of work for the community.
WOMEN IN BUSINESS
Founders, CEO's, Executives, Professionals, Entrepreneurs, Moguls – in Health, Finance, Entertainment, E-Commerce and more.
---
Note: We reserve the right to delete or not accept any interviews or features we feel are not relevant or inappropriate to our target audience. Incomplete feature submissions will also be discarded.